---
MOU signed between Sahil & Government of Pakistan
---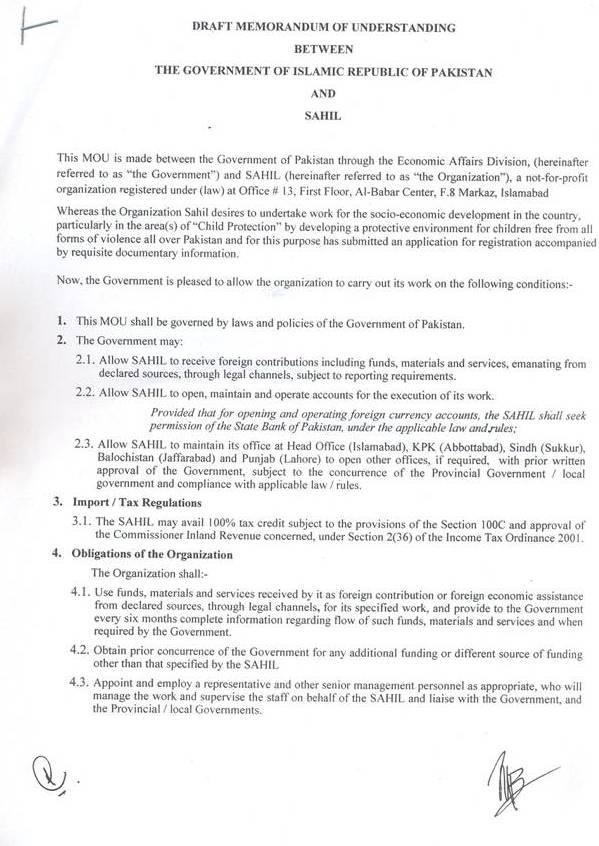 ---
SAHIL INTRODUCTION
Sahil has been working since 1996 on child protection especially against child sexual abuse. Sahil head office in ISLAMABAD and four  provincial offices, one each in Abbotabad(Khyber PakhtunKha), Jaffarabad(Baluchistan), Lahore(Punjab), Sukkur(Sindh). Sahil interventions reach out to provincial districts.
 SAHIL OFFICES & PROGRAM OUTREACH

SAHIL's WORK:
AWARENESS ON CHILD PROTECTION TO 4.85 MILLION STAKEHOLDERS
-
Community members.
-
Parents.
-
Teachers.
-
Children.
-
Health professionals.
-
Law enforcing agencies.
-
Organizations.
- Youth group.
- Sahil Training Programs.
CHILDREN LEARNING TO PROTECT THEMSELVES:
Primary Level
- 
Meri Hifzat story book.
-
Puppet show on multimedia.
-
Animations
.
-
Sahil protection Ludo game.
Secondary Level
- 
Bhaid Comic Book.
- 
Aflatoon CD game.
THE STATISTICS:
 Sahil daily monitors national,regional and local newspapers at its Head Office and 4 Regional Offices to collect data on Child Sexual Abuse, Abduction and early forced marriage cases.
Cruel Numbers is published annually of these statistics.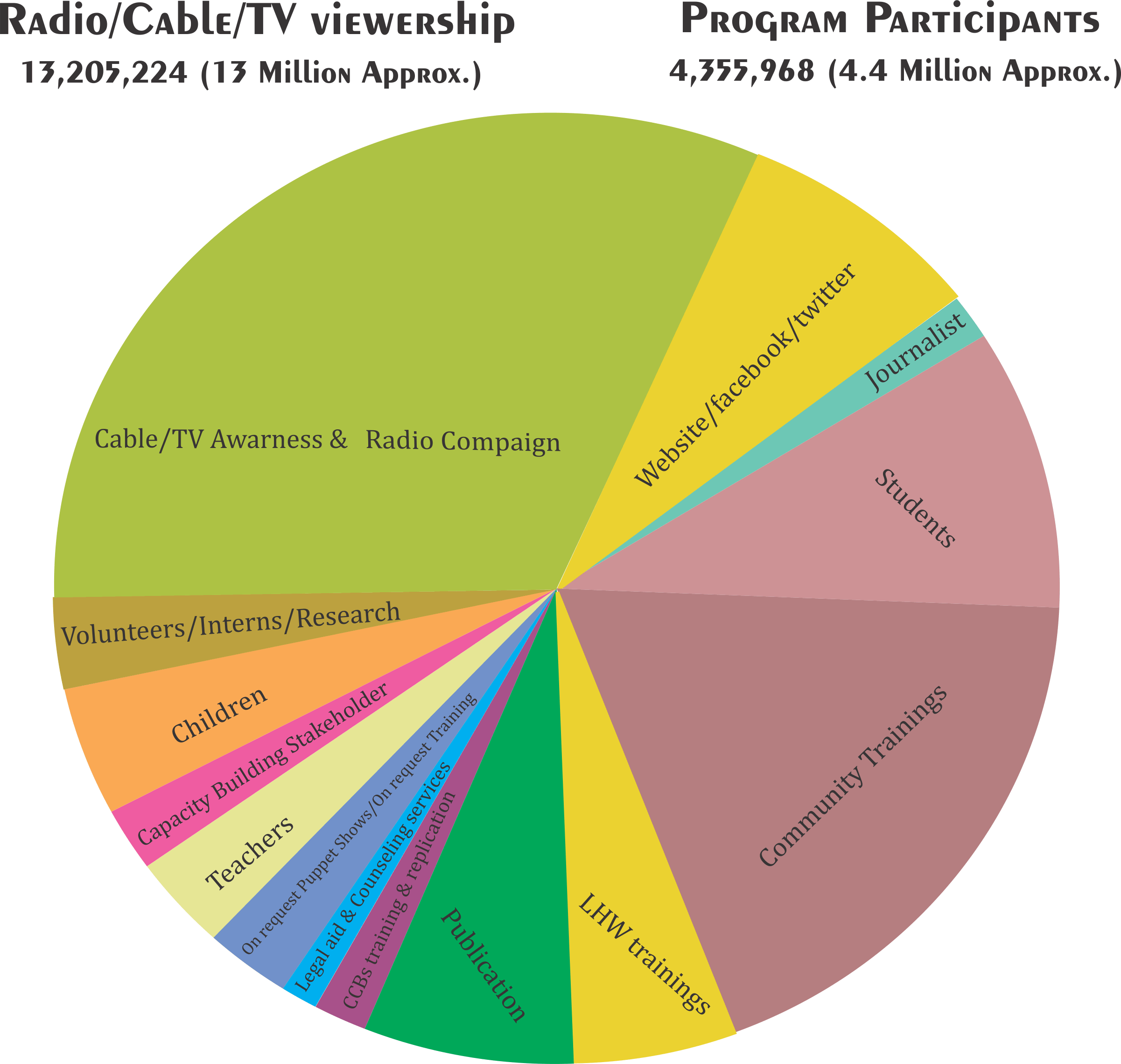 ---
VICTIM SUPPORT:
1- FREE LEGAL AID AT SAHIL OFFICES:
 Free Legal Aid for victims of Child Sexual Abuse & Women victims of Violence.
 A Network of Sahil referral Lawyers are available all over Pakistan.
2- FREE COUNSELING SERVICE:
Counseling service for any person in need for any issue available at all Sahil Offices.
Client referral system available all over Pakistan
SAHIL COMMUNITY BASED CHILD PROTECTION MECHANISM:
 Sahil Child Protection Networks(CPN) established in villages
 CPN linked up with local administration and other stakeholders for support services